If you have any unanswered questions, please contact us directly.
Where are your pick up and drop off points?
The tour embarks and disembarks from Whalehaven Winery or our ticket office at the Village Market in Hermanus. At the wineries, our drivers will collect you from the same place they dropped you off. Easy!
How do I book tour tickets?
You can purchase tickets in person at the ticket office at or via this website. To avoid disappointment, we suggest booking in advance. If you book online, just bring your confirmation number with you and you'll be issued with a ticket for the vehicles.
Which wineries will we visit?
We offer a varied schedule of different wineries across the week with set routes each day. Check the maps on our Routes page to see the daily routes or, to help you plan the best day for you.
What does my Wine Hopper ticket cover?
You get an all-day ticket to hop-on and hop-off our safari vehicles as many times as you want. It's valid for the day of your booked tour only and expires on return to our ticket office at the Village Market on Market Square Street. Tasting fees and activities at each of our stops are not included.
What happens if I buy wine – how will I transport it?
Don't worry, we can look after it for you. Purchased wines can be left with the drivers and collected on your return to the office with a valid voucher and proof of ID.
How much does a wine tasting cost?
Costs vary depending on the winery and range from R25-R40 per person. This could be more if you try a wine and food pairing. Often tasting fees are waived when you purchase wine from that winery.
We have a large group, do you offer group bookings?
We certainly do. Although, due to the number of seats on each truck, we may have to split groups with ten or more people. The best thing to do is contact the office to discuss what you need. We can make reservations at wineries, arrange lunch, and – depending on what offers are available – you may even get a discount on your Hopper ticket price. Get in touch to find out more.
Do you have Tour Operator rates?
Contact us for our STO rates.
Explore the best that Heaven
and Earth have to offer
Why book your tour with us?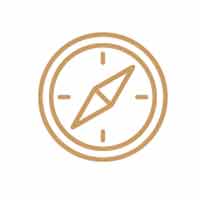 Simplicity
Book your ideal time online and away you go. Meet at our stall and we'll do the rest!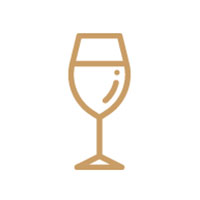 Convenience
You can spend as much time as you like at each winery; there's no need to rush from farm to farm.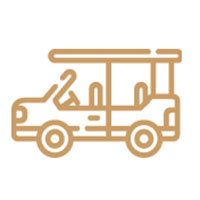 Safari Style
Explore the vineyards in a very comfortable safari vehicle. The driver is your own personal guide.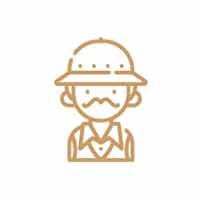 Responsible
Rather than driving yourself or designating a friend, we'll make sure you get everywhere safely so everyone can enjoy a day of wine tasting.